Les Maintenants & Marlies Pöschl/Julien Jassaud:

Les Émotionnistes


2018, 8 robots, 8 videos, each approximately 2 min., 8 photos
 Lambda C-Print, framed,
 70 x 105 cm
Photos
Videos
Credits
See also:
Pepper Perceval
Aurore
Les Émotionnistes
, robots that are able to transmit emotions, have been invented during the art and mediation project 'Pepper Perceval'.
Questioning whether affect can be automated, Marlies Pöschl and Julien Jassaud lead a series of workshops creating a dialogue between children, teenagers and adults. Primary school children conceived robots that can transmit feelings, while students from a technical high school worked with them in bringing the robots to life.
Pepper Perceval
was carried out during a resident mission at CAC Brétigny in 2018. Juxtaposing the medieval knight Perceval with the humanoid robot Pepper, the project was dedicated to exploring the term 'empathy' and the automation of feelings.
'Les Maintenants' is the name of a company founded by children and teenagers that investigates the automation of emotions.
Photos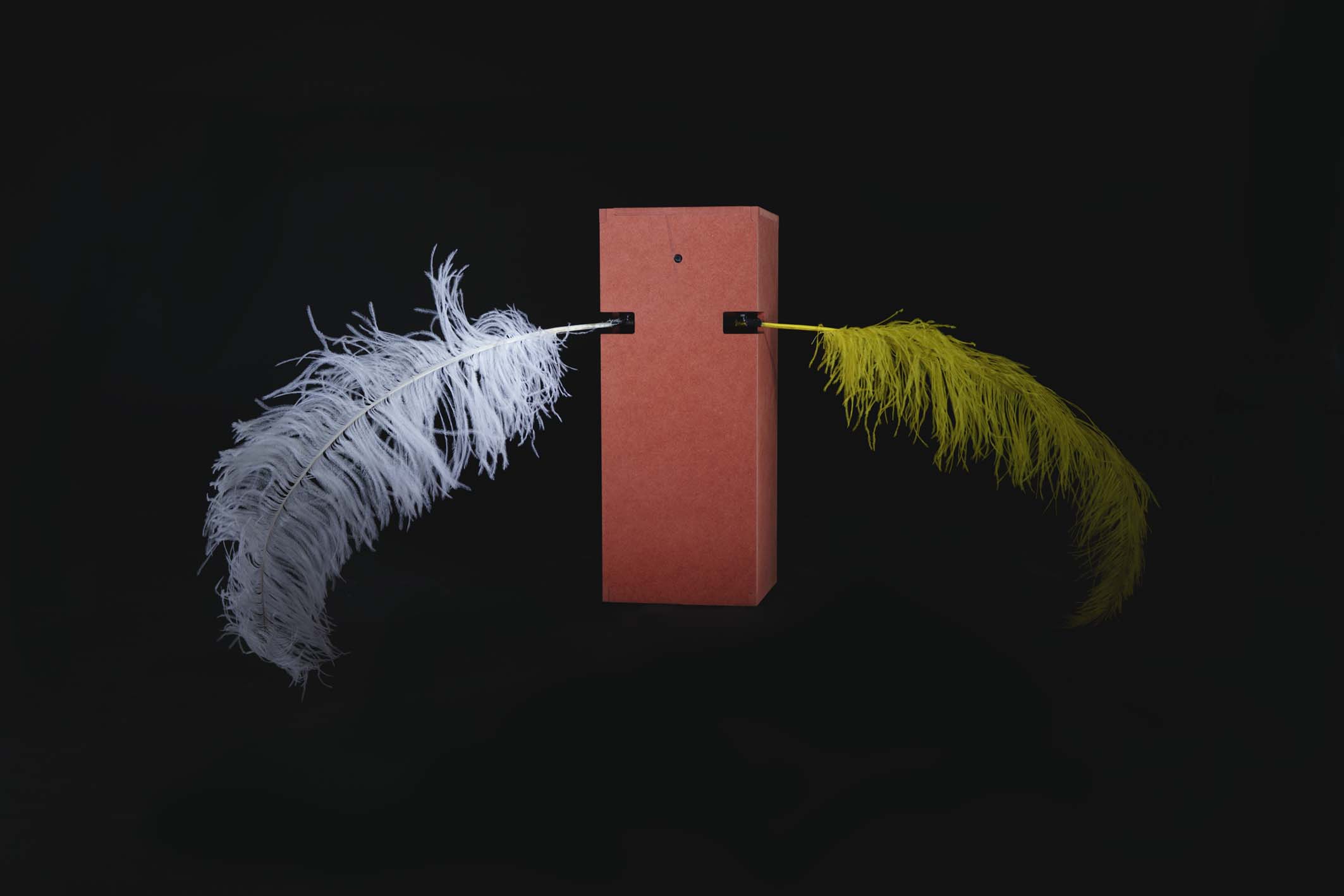 Amour/Liebe/Love

Idea: Maina Belitzky
Robot: Alexis Dealmeida, Enzo Souchard with support of Julien Jassaud and Marlies Pöschl
Video: Maxime Billard, Shana Monteiro
Photo: Marlies Pöschl




Colère/Wut/Anger

Idea: Kheo Bourron
Robot: Matis Braga, Enzo Dutein, Baptiste Monteiro with support of Julien Jassaud and Marlies Pöschl
Video: Alexis Cordeiro, Sacha Mori
Photo: Marlies Pöschl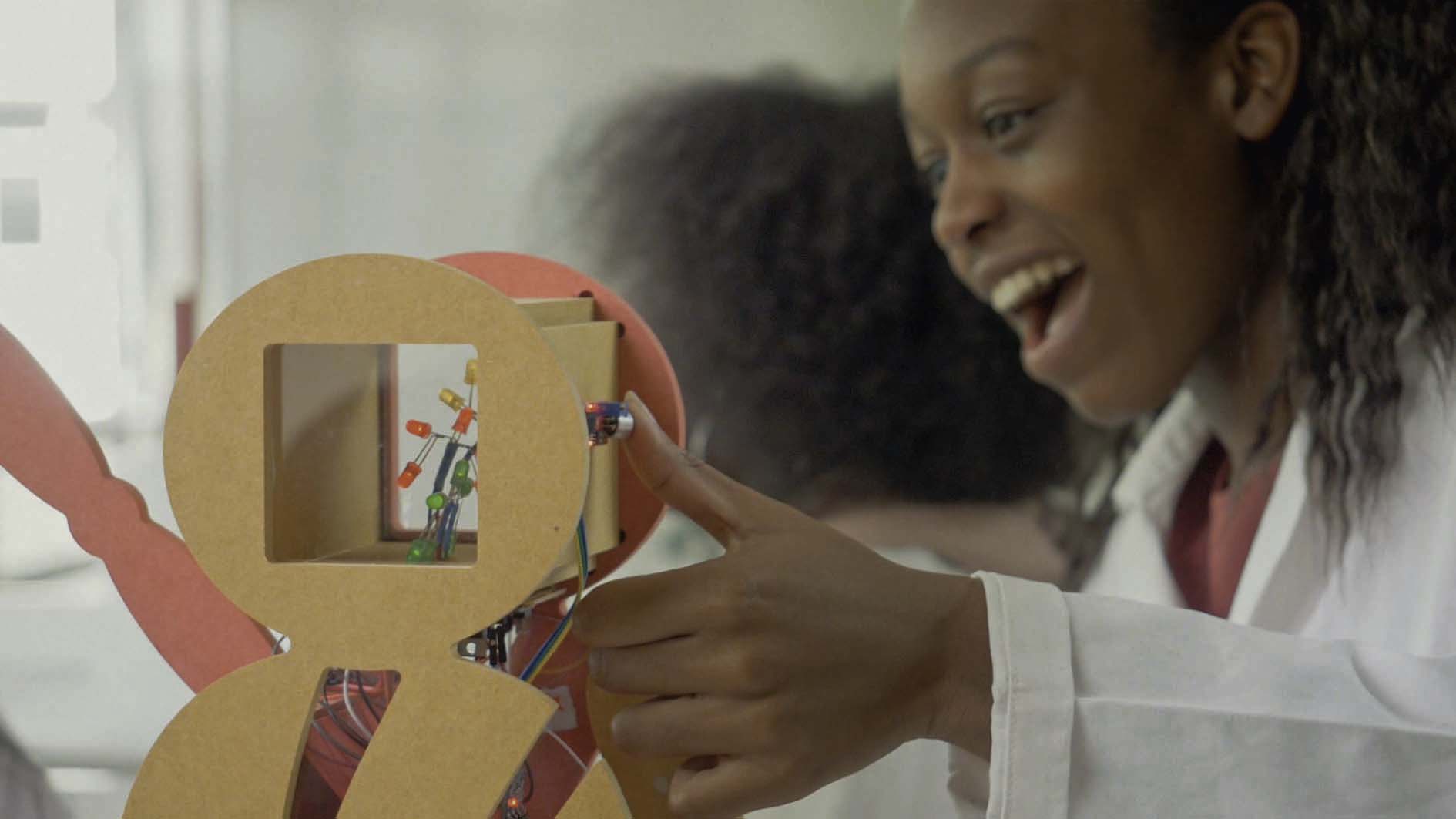 Joie/Freude/Joy

Idea: Maina Santos
Robot: Diaby Dramee, Lucas Muraille with support of Julien Jassaud and Marlies Pöschl
Video: Oceeane M'Bandzoulou, Kitzy Moussa, Edissa Rajaobelina
Photo: Marlies Pöschl

Videos





Credits Workshops:

Marlies Pöschl and Julien Jassaud

Project coordination:

Lea Lecourt, CAC Brétigny

Production:

CAC Brétingy, Brétigny-sur-Orge, FR

DOP:

François Glevarec

Photos:

Marlies Pöschl

Project participants:Primary school Les Érables de Villemoisson- sur-Orge, FR

Corinne Grison-Jaillet et Mélissa Sanna, Emma Alvarez, Mohamed Aslan, Maina Belitzky, Idelle Berton, Dani Bisson, Khéo Bourron, Clément Dupuis, Adam Elamri, Quentin Ferey, Ryan Hauville, Lilian Jarry Fostier, Josselin L'Hostis, Lilou Lebrun, Sevann Lhuillier, Lony Lefebvre, Lucas Legourrierec, Valentin Moiriat, Jade Nasri, Lucie Philippe, Seléne Predreira, Gabin Rumé, Maina Santos, Oscar Souabe, Loane Stachwiak, Ines Tessier, Laureen Troost, Alban Vidal et Coline Wolf.


Secondary School Paul Belmondo, Arpajon, FR
Jose Eleuterio, Steed Carpuat, Véronique D'Arpa, Jérémy Blameble, Matis Braga, Yohan Blondet, Nicolas Chazoule, Alexis Dealmeida, Diaby Dramé, Enzo Dutein, Adrien Gosset, Alexis Mata, Lucas Muraille, Baptiste Monteiro, Bryan Granvisir, Dorian Séverin, Enzo Souchard, Issa Suidi, Anthony Tricart, Sergiu Voloseniuc.

Secondary school Edmond Michelet, Arpajon, FR
Muriel Avril, Marilyne Thomas, Hary Andrianaivo, Maxime Billard, Emma Berthon, Amélie Bourdieu, Chloé Boutigny, Thomas Brechotteau, Pierre Castille, Alexis Cordeiro, Fanny Clavier, Enzo Delalande, Enzo Delalande, Emma Duteil, Enzo Georges, Louange Giraume, Lucile Lebrun, Ines Kadri, Mylène Krupa, Shana Monteiro, Océane M'Bandzoulou, Kitzy Moussa, Sacha Mori, Edissa Rajaobelina, Daphné Reboani, Elisabete Rangel Montenegro Aguiar, Myriama Seddiki, Noémie Thomas.

Media centre and youth centre, Breuillet, FR
Elsa Vaury, Virginie Rothier, Roxanne Monceau, Estelle Vienet, Titouan Beaubier Venza, Clément Da Rocha, Bastien Deschamps, Arthur D'Heilly, Elano Dos Santos, Lena Gabriel, Lola Gomot, Camille Grias, Inès Habbour, Amandine Lampe, Gabriela Marques Graca, Anaïs Saint-Étienne, Inès Setiao, Ruben Sauzer, Lucile Tant et Valentin Y


Contact
Marlies Pöschl
Studio (by appointment)
1020 Vienna, AT
kontakt@marliespoeschl.net

www.marliespoeschl.net



Feel free to contact me for copies of my works for preview or research purposes.
Copyright
all images © their authors. The art work of Marlies Pöschl and the images of work shown on this website are subject to copyright. The copyright of all the work remains with the artist.
+ subscribe to the newsletter here