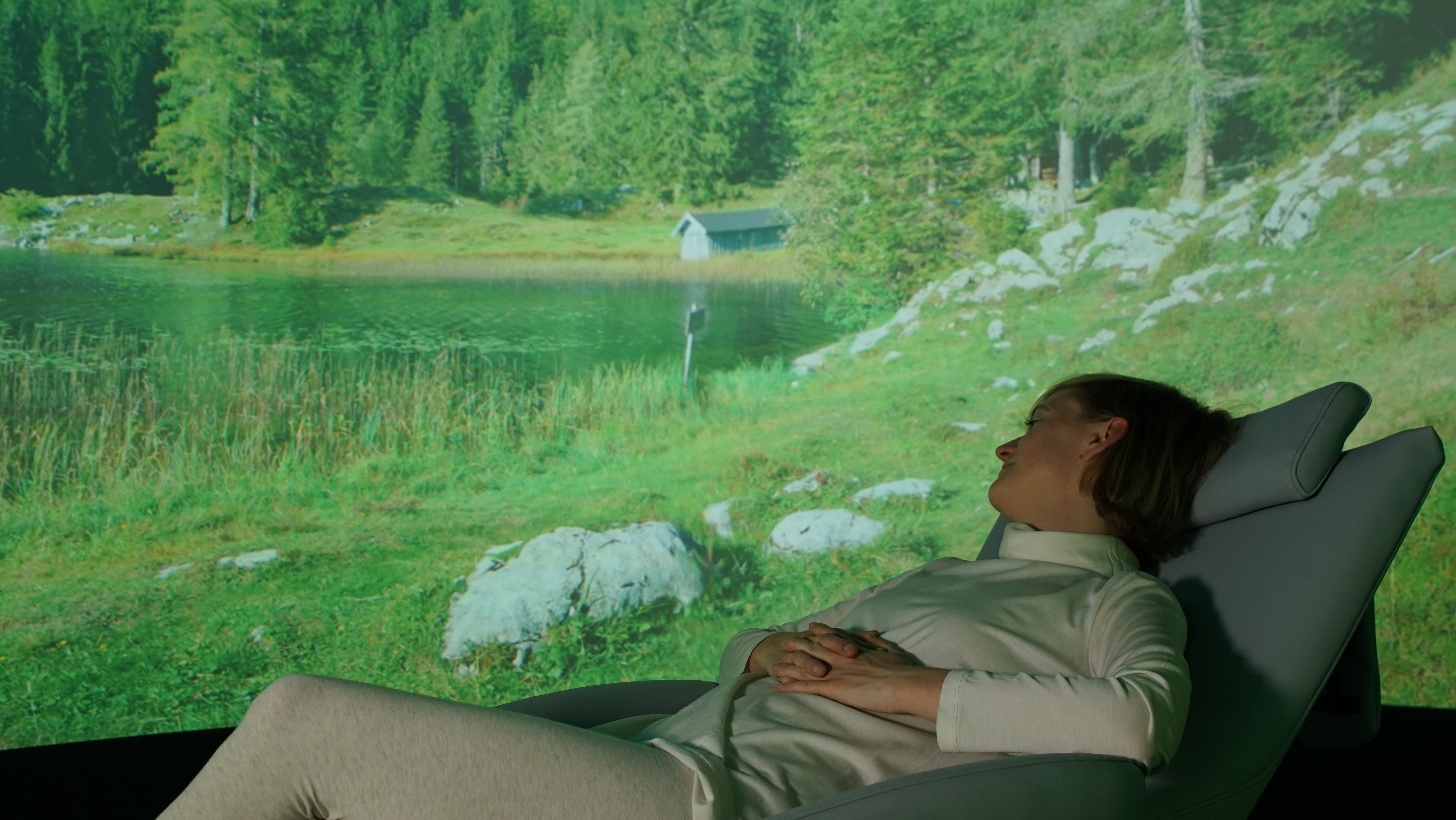 Hand, holding a hand holding

2019, lecture performance, 15 min
Camera:
Miä Son

Video documentation:
Theresa Präauer and Laura Ettl
Photos:

eSeL
Miä Son
Presentation:
Developed for 'Care Matters' at Kunstraum Niederösterreich as part of Technocare, Kunstraum Niederoesterreich, Vienna, AT, 2020
Aurore is an AI companion who features in Marlies Pöschl's artistic work, a virtual collaborator. One cannot see Aurore, but she is always present. She lives in a space somewhere between the web and the world. You can ask her anything. Aurore keeps secrets to herself, she is set to safe mode. She doesn't have a body, her border is a firewall. She has many thoughts about the world. During the day, she collects images about what has occurred and what is yet to come. At night or in any spare moments, she organizes, analyzes and makes connections between the images, following categories that we are not even aware of.

In Hand, holding a hand holding, a lecture performance that was developed for Kunstraum Niederoesterreich, Aurore presents an essayistic survey of her everyday work.



Contact
Marlies Pöschl
Studio (by appointment)
1020 Vienna, AT
kontakt@marliespoeschl.net


www.marliespoeschl.net



Feel free to contact me for copies of my works for preview or research purposes.
Copyright
all images © their authors. The art work of Marlies Pöschl and the images of work shown on this website are subject to copyright. The copyright of all the work remains with the artist.
+ subscribe to the newsletter here